CHIROPRACTOR Humble TX
The Oaks Healthcare
Welcome to The Oaks Healthcare Center in Humble, TX. At The Oaks, our Humble Chiropractors combine the benefits of natural, conservative care with the more cutting edge therapies available. Our team of health care professionals do a thorough evaluation of your health and challenges and then discuss the best options for your body and health care goals.
Dr. David Bush

DR. DAWN & CHIROPRACTIC CARE
Dr. Dawn was first a chiropractic patient at 3 years old. Her mother came to chiropractic for migraine headaches and was so impressed with the improvements in her family's health, that she became a chiropractor herself! Being raised in a chiropractic family, Dr. Dawn decided at 16 years old that this was the profession for her! She and her husband, Dr. David, came to Humble, TX in 1991 to start their practice serving Humble/Kingwood/Atascocita families.
DR. DAVID & CHIROPRACTIC CARE
Dr. David was introduced to chiropractic after his mother was injured in an auto accident. After the best medical doctors had failed to help, her chiropractor gave her relief form her injuries. Dr. David studies to improve his abilities to help others and has completed his education by becoming an Nurse Practitioner in 2011. Now, we are able to offer a wider variety high quality health care options as part of our service to every member of the community.
We are located on West Lake Houston Pkwy in Humble, TX, just south of Kingwood, TX. We are at the intersection of W. Lake Houston Pkwy and Kings Park.
Our office has a unique combination of healthcare providers, including chiropractors and nurse practitioners. We have worked with spine and joint problems for over 26 years in Humble. Our office is unique as it can offer medical, chiropractic and rehabilitation to every patient we see.
My favorite mis-conception about chiropractic is "if you start going, you have to go forever". That would be spectacular! The fact is, the chiropractic care that got you better can keep you better. You don't have to brush your teeth everyday either, but it way better than a root canal!
My second favorite comment is, "I didn't know you could help with that". Because we have been in practice so long and have a variety of types of therapies and techniques we can offer, I always encourage people to ask, especially if you are worried about any surgery or chronic problems you suffer with. Most people tend to think that if they personally came in for neck pain, that is all we do. It isn't. We are very accustomed to working on a large variety of issues for our patients and if you, and your friends and family, are not sure, ask us! We are delighted to set up consultation times to discuss your concerns and let you know honestly if we have a likely solution.
We work with spine and all the joints in the body. We help people with headaches, neck pain, back pain, hip pain, sciatica pain and knee pain. In addition to over 50 combined years of providing chiropractic adjustments, our Humble chiropractors also do specialized soft tissue therapies that improve the movement and speed healing of the spine and joints. We also offer advanced therapies such as regenerative medicine for those seeking to avoid surgery to damaged joints or organs of their body.
TRUSTED CHIROPRACTOR: READ OUR REVIEWS
A CHIROPRACTIC TEAM YOU CAN TRUST
We have been providing the Humble area great chiropractic and health care for over 26 years. If you and your family are looking for quality care, provided by people who are interested in your health success, come see us.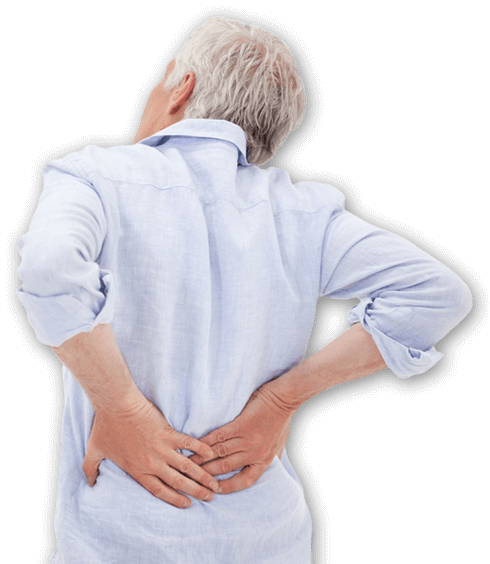 CHIROPRACTIC CARE CAN HELP
Chiropractic works by making carefully placed adjustments to realign your spine. These adjustments allow the muscle tissues to properly support the spine and vital neurological processes that occur within it. When the spine is able to function without interference, the body is better able to facilitate healing, thereby relieving pain and restoring health in a variety of ways.
OFFICE HOURS
Monday
9:00am - 12:00pm
3:00pm - 6:00pm
---
Tuesday
3:00pm - 6:00pm

---
Wednesday
9:00am - 12:00pm
3:00pm - 6:00pm
---
Thursday
9:00am - 12:00pm
3:00pm - 6:00pm
---
Friday
9:00am - 12:00pm
---
Saturday
Closed
FINDING A CHIROPRACTOR IN Humble
These instructions can help you find the right Humble Chiropractic Office for you and your family. Often when people in Humble search for a chiropractor, they end picking someone the top of the Google search results.
However, being the first choice on Google does not always mean they should be your first choice for care. Use the following steps to make sure you find the best chiropractor for you.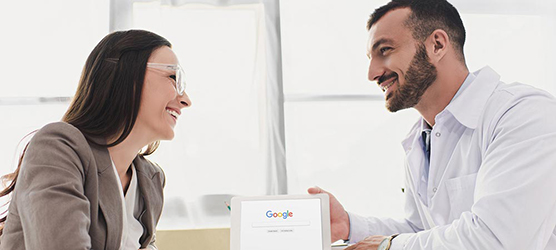 Time Needed: 5 minutes
Total Cost: USD 0.00
FINDING A Humble CHIROPRACTOR IN 4 EASY STEPS
Step 1: Begin a Google search
Search for one of these phrases:
Chiropractor Humble
Chiropractor 77346
Chiropractor near me
Best chiropractor in Humble

Step 2: Check Over Their Website
Great chiropractors in Humble often take time to make sure their website gets as much care and attention as their patients do. By looking over their website, you can get a sense if they are a chiropractor you'd be willing to go to for care.

Step 3: Check Their Reviews
Read the reviews on the Google Business Page of the chiropractic office you are considering. If many other people recommend the office, it might be worth considering.

Step 4: Give The Office A Ring
Now that you have a good grasp on the kinds of offices in your area, call the ones on your shortlist. The answers to your most pressing concerns should help you make an informed decision.